Ace-ing Staffing Solutions
---
Ace Recruiters is a personnel recruitment and placement agency dedicated to providing quality service to Clients. At Ace Recruiters,we help our clients locate their most valuable asset, employees. Candidates are picked and screened from an extensive database by matching their qualifications, work experience and career goals.
Our expertise lies in finding the required resources with minimum fuss, at short notice and with maximum results. Whether you are are looking to hire or seeking a career switch or applying for a temporary assignment, we are committed to help you meet your goals.
---
Thinking of Hiring / Looking for Staff?
Ace Recruiters provides temporary and contract staff for assignments lasting from one day to long-term contracts. After client acceptance, Temps are deployed and their contracts administered by Ace Recruiters, at affordable pre-negotiated hourly rates.
Click here to tell us about your staff requirements.
Areas of Specialisation ►Temporary Staff placement ►Contract Recruitment►Temp to Perm Staff Placements►Management Appointments►Financial/Accounting Staff ►Sales and Marketing Professionals ►Infocomm Technology positions
---
Looking for Work?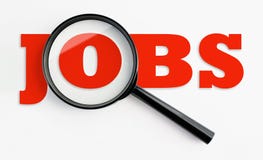 Click here to see what Ace Recruiters' personnel can do for you. Check out our job postings to find seasonal jobs, temporary employment and permanent work. Appy for jobs and employment online or submit a casual CV and we will contact you when work becomes available in your field.
Ace Recruiters