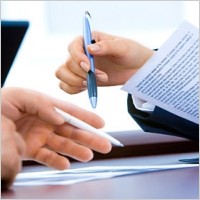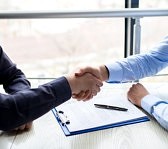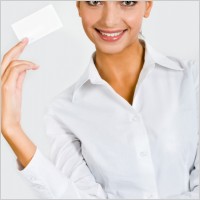 EMPLOYERS
Client Services
Ace Recruiters offers valuable recruitment expertise with quality service that helps take the guesswork out of employing staff. We understand the importance of having high quality employees on your business and are committed to working with you to help you achieve results. 
By providing people skilled in the demands of the current marketplace, Ace Recruiters responds to the employment and staffing objectives of the business community and job candidates at all levels of their careers and in many specialized disciplines.
We believe that your business is our business and take pride in fostering long-term business ties. We aspire to contribute to your success by adding valuable human capital to your organization. People we place should improve your organizational effectiveness. In this manner, we ensure that clients receive the best returns on their investment.
In 2022, Ace Recruiters celebrates 27 years of staffing varied industries. We are privileged to assist our clients in managing the following services:
Temporary Staff Placements

Temp to Perm Staff Placements

Contract Staff Placements

Permanent Staff Placements
Temporary Staff Placement
When you engage Ace Recruiters for temporary staff, we can connect you quickly with suitable candidates as you hire on demand. Ace Recruiters provides temporary staff for assignments lasting from one day to long-term contracts. After client acceptance, Temps are employed and their contracts administered by Ace Recruiters, at affordable pre-negotiated hourly rates.
Here's a summary of the categories of temps you can tap on:
Ad Hoc temps – you require temps to cover on a need-be basis

Mass numbers of temps (up to > 120) per activation for large scale events / roadshows / staffing at various work locations


Immediate temps – temps are deployed at short notice
Temporary to Permanent Placement
Our temp staff may convert to your payroll, if you find them suitable for any permanent or contract position which may be vacant in your organization. There is a one-time placement fee of not more than 50 per cent of the first month's salary for such conversions.
Permanent Staff Placement
Ace Recruiters aims to provide clients with resumes of suitable candidates within 1 to 3 working days from confirmation of the job order. We will pre-filter candidates and assess the suitability of candidates based on the said job requirements before surfacing candidate profiles to hiring managers.

We provide a one to three month guarantee period for permanent placements. Should the selected staff resign within the guarantee period or is found to be unsuitable, we will provide a replacement at no extra cost or make a refund of 50 per cent of the placement fee. Our one-time placement fee is between 80 to 100 per cent of the staff's first month's salary, regardless of the salary offered to the candidate.
Contract Staff Placement
The contract period varies, for example, from 6 months/ 1 year to 3 years. We will find suitable candidates who are prepared to commit for the duration of the contract. Clients will be advised on terms and conditions of employment and benefits package for the candidates.
Ace Recruiters will manage the payroll and leave records of temporary and contract employees. The salaries of all employees are covered  with CPF payments, Work Injury Compensation Insurance, Public Liability Insurance and Skills Development Levy contributions. Our hourly and monthly rates are competitive and structured to meet your budget.
Alternatively, you can choose to place the staff under your organisation's headcount. In such a case, the terms of placement similar to permanent staff placements will apply.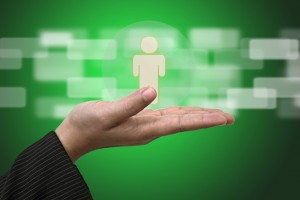 Request Staffing
If you prefer a quick discussion, please call our office landline 63399787. Or email your requirements to: HR@acerecruiters.com